About
. .
www.associatesinneurology.com/. An EMG evaluates the nerve path by putting electrodes around the nerve and muscle endings around the hands or ft across the nerve path. In this test, the nerve is stimulated having a brief electrical charge, along with specialist places a small fine wire partly in to the muscle to pay attention watching when the muscle sounds and appears healthy. This test evaluates: myopathy, carpal tunnel, myasthenia gravis, spinal discomfort, peripheral neuropathy, radiculopathy, degenerative illnesses, spine illnessesDrs.
All people could obtain minimal-cost remedy from muscle mass stiffness within the drugstore in this on the web pharmacy unreservedly! And get the very best delivers for remedy from muscle stiffness. A excellent spot not only to purchase but also to get complete info about medications. meilleursmeds.com/isotretinoin.html Le médicament peut être utilisé pour le traitement chez les enfants, mais la posologie doit être choisi ajusté et très soigneusement En savoir plus sur la façon d'utiliser le médicament, quand l'utiliser, et remark éviter les effets secondaires de notre information de médicament.
Becoming the Iceman is a project inspired by Wim Hof and Justin Rosales to show the world that anyone can adopt the ability to survive in cold temperatures with limited protection. The project's goal is to prove that the ability to control the body's temperature is not a genetic defect in Wim, but an ability that can be harnessed by everyone.
Who is Wim Hof?
Article: Wim Hof's Wikapedia Entry
Who is Justin Rosales?
Article: Adventurist travels world, trains in elements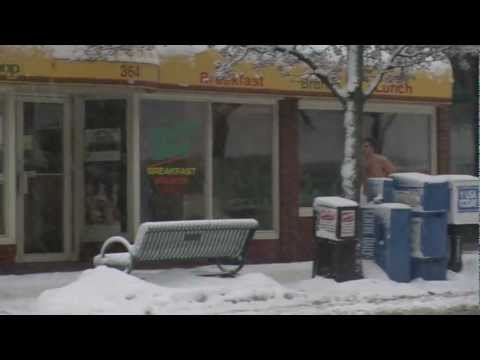 For many generations, we have been taught to fear the cold:
"Don't forget your jacket! You don't want hypothermia, do you?"
"Put your gloves on before you get frostbite!"
…Of course, these are consequences of extreme cold exposure, but with the proper understanding, anyone can learn to use the cold as a natural teacher.
You may have seen Wim running around on television, barefoot in the snow or swimming in ice-cold waters. While he is doing those incredible feats, he isn't in pain and hoping that he doesn't lose his fingers or toes. He's enjoying himself and having fun!
Like any new tool, you must understand how it works before you can use it efficiently. This pertains to the cold as well. Wim is the epitome of what can happen if someone uses the cold to train the body.
"How can you prove that anyone can learn this ability?"
We're glad you asked…
Therefore, in the near future (See events for more info), Justin and Wim will set their sights higher. Wim will be supporting Justin in his first World Record attempt in the cold. If Justin is able to survive this event without sustaining any cold injuries, then they can finally say, without doubt, that anyone can learn to become an Iceman/Icewoman.
The upcoming book will give the details of Wim and Justin's story. It will give the sequence of events that lead up to the world record attempts taking place soon.
- – -
Also, if you are interested in outdoor adventures please visit Hof Outdoor

There you can find out more information on Canyoning trips organized by Wim's son, Enahm Hof. It's truly a good time and he's the best guide out there. You can also find out information on how to get into workshops in Amsterdam with Wim Hof himself!